Jen Vittum - Painter
Scroll down to see Jen's artwork.
Artist Statement:
Jen Vittum is a painter. She says:
What makes art "art" is the unique perspective an artist has of the surrounding world.
Jen Vittum uses her sharp and unique use of color and quirky sense of humour to express her personal perspective of the world around her. Having spent time working through many dark and painful demons that can often motivate an artist to create, her work has become bright, colorful, animated and sometimes silly. She captures, on canvas, the fanciful life of the many characters that live inside her head.
She does commissions and you can contact her by phone (804 405.9423) or email (lilsnapdad2@live.com). You can see more of her work on Facebook and Instagram under the name Jen Vittum.





You can contact the artist at Art Works, Inc. in Richmond, Virginia from noon - 6 p.m. Tuesdays through Sundays (804) 291.1400.
All images are the property of the artists and may not be duplicated without permission. Contact Art Works, Inc. 804 291.1400 in Richmond, Virginia U.S.A. for more information or if you wish to seek permission for use of images.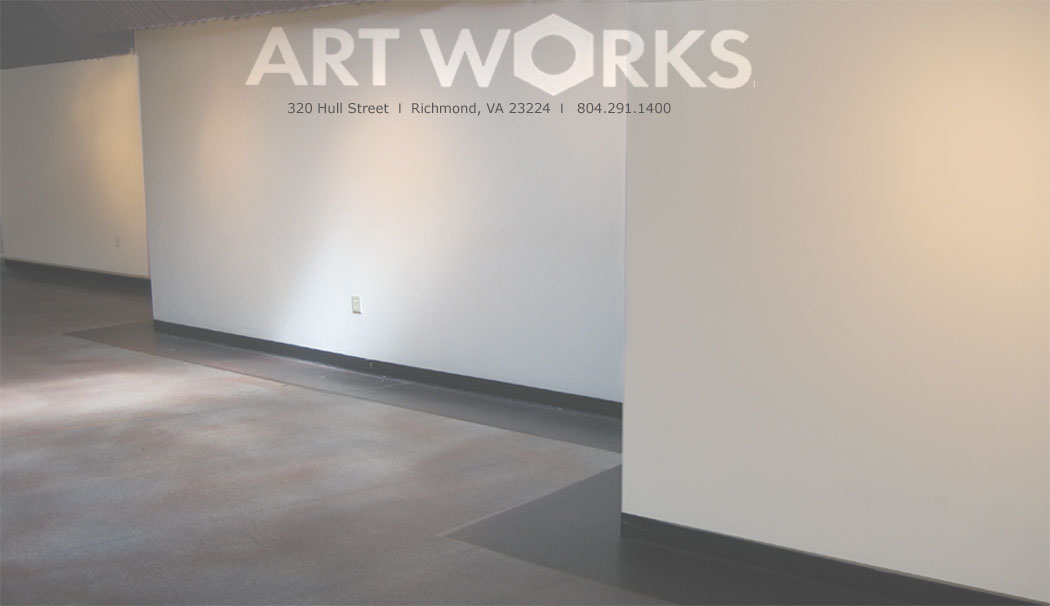 Lancaster the goat photobombing richmond skyline, Acrylic, 12" x16" framed, $200

Aerial view of Chimborazo Park/ Church Hill RVA, Acrylic, 16" x20" framed $250

Escapee, 11"x14" acrylic on canvas framed $165

Aerial view of Brown's Island Park RVA, Acrylic, 11" x14" framed $165